Below are some other dogs I own but I was unable to put working titles on them, they still reside with me and are an important part of my life! Unfortunately Anja and Tessie's hips did not turn out, these things happen. They are both still fantastic dogs and have a great desire to work.
Anja vom Haus Vianden (Spayed) (Deceased)
Pedigree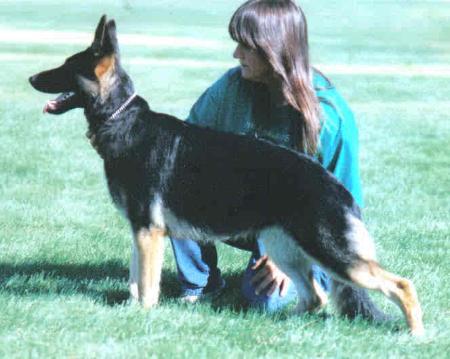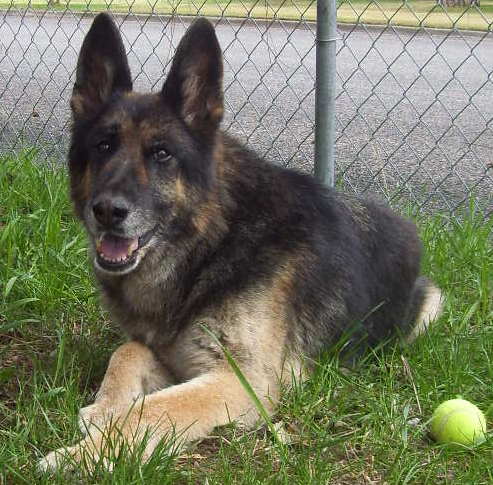 Anja at 10 in half years old.


Tessie vom Haus Vianden (Spayed)
Pedigree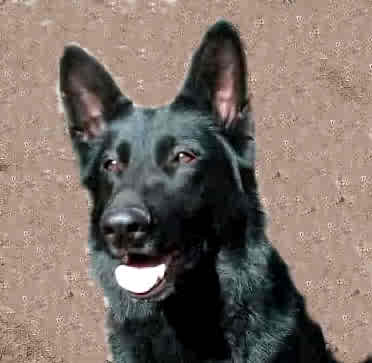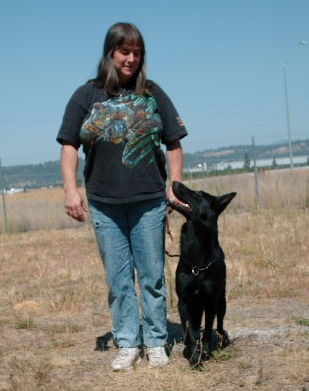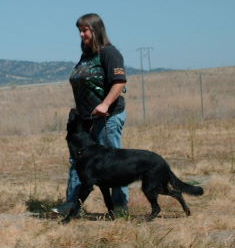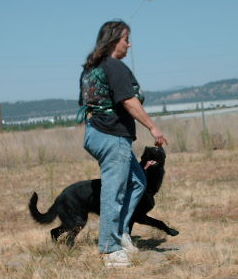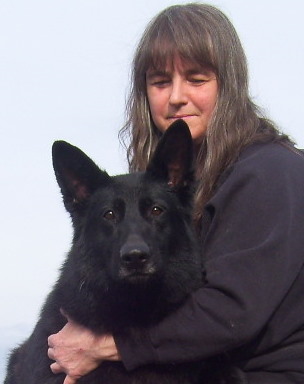 Janus vom Haus Vianden (Shaka) (Spayed) (Deceased)
Pedigree
Shaka was sold as a eight week old pup. In August of 2005 I got a phone call from the pound saying they have my dog.When I went there to get her I was shocked.She was 15 pounds under weight,had no hair on her tail, her black coat had a red tint to it, she sat there and just looked at me so sad.I took her home and called the lady I had sold her to .She told me she going through a divorce and her x hated the dog because she bit him when he was beating her.She was just trying to protect her and thats the thanks Shaka gets, she is taken to the pound?? I took Shaka to the vet the next day, the vet told me she had three places where her tail was broken. Shaka's previous owner called me 4 months later and wanted to buy her back.I said no, she's happy,heathy, she will never go through that again..
Sweet Lea (Spayed ) (Deceased)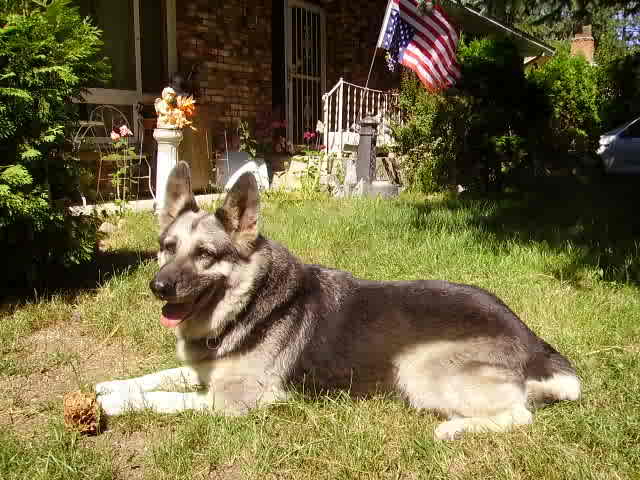 Lea is a rescue girl i saved her from the shelter on december 31st 2006.Her owner took her there in november at the age of 10years old.Iam not really sure why or how they could do that to such a sweet and happy girl.Lea dosen't have to worry anymore she will spend the rest of her golden years here with me and the pack.
S-River vom haus Vianden(Spayed )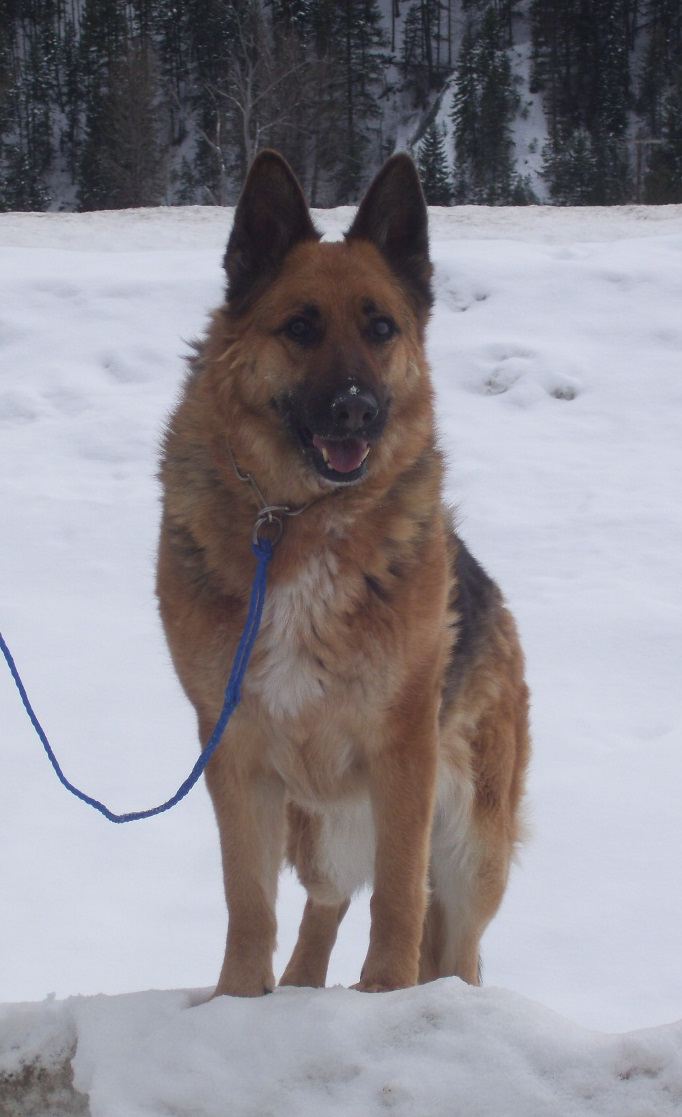 A couple of days ago I found one of my puppies that I placed almost eight years ago she was in a rescue goup.Her name is River and her owner died last year and his care taker took her for ten months then decided she could no longer care for her so she turned her over to rescue.I happen to be looking at petfinder.com and saw her picture and knew that was River I hadn't seen her since she was a eight week old pup but I knew it was her.So I called the GSD rescue and ask if she had a tattoo in her right ear the rescue called me back and said yes it was my tattoo#.So I made the drive to Montana to pick up my River from a friend of mine that pick River up from the rescue lady and meet me half way.She is such a beautiful girl with nice temperment even tho she has been though so much.River you know longer have to worry this is your forever home.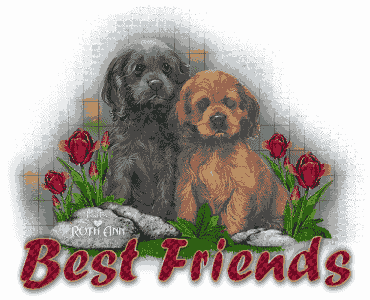 Below are some of the Cocker Spaniels I own and bred.
Charann's Banjo Man (A Sable Cocker Spaniel) (Neuterd) (Deceased) /B>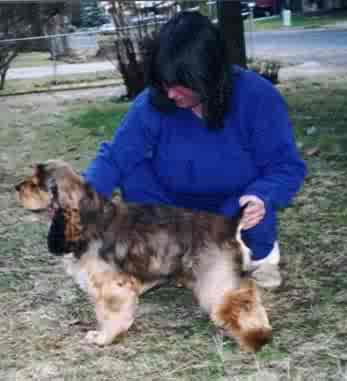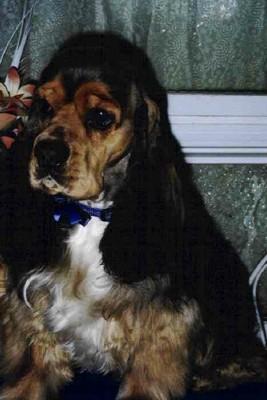 Beau Bo's Beauty (Becky) (Spayed)(Deceased)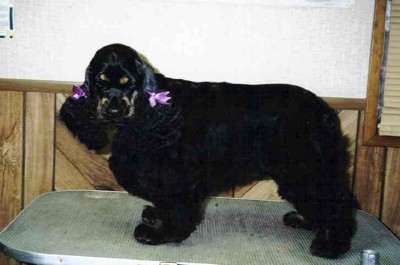 Becky was rescued from a puppy mill,she was bred every season and if she didn't have puppies she was nursing another dog's litter.Becky is sooooooo sweet and this will be her forever home.


Charann's Levi Man (Levi) (Neuterd)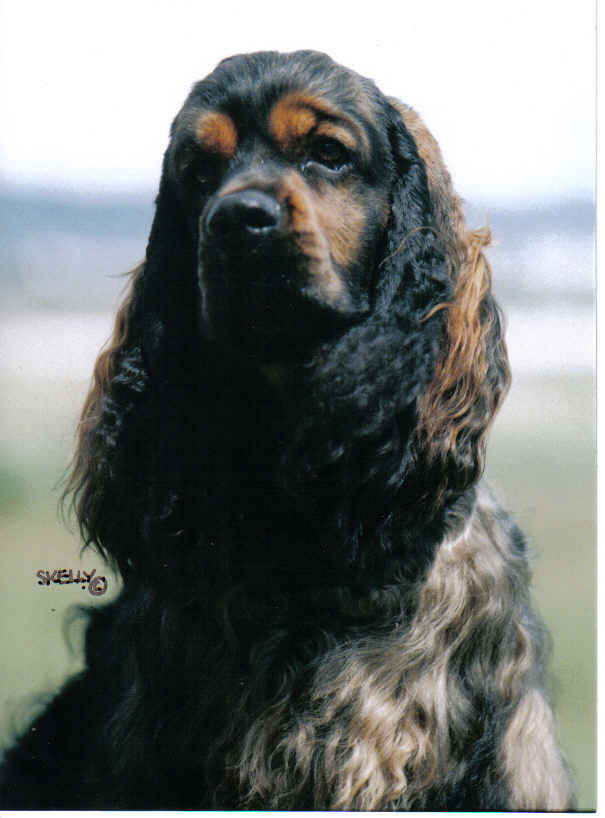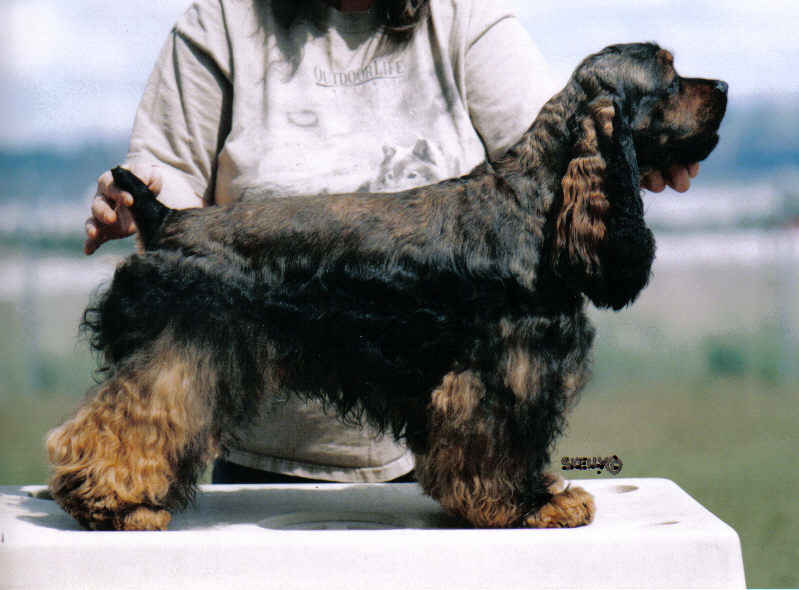 Charann's Lady 'n Lace (Lacy) (Spayed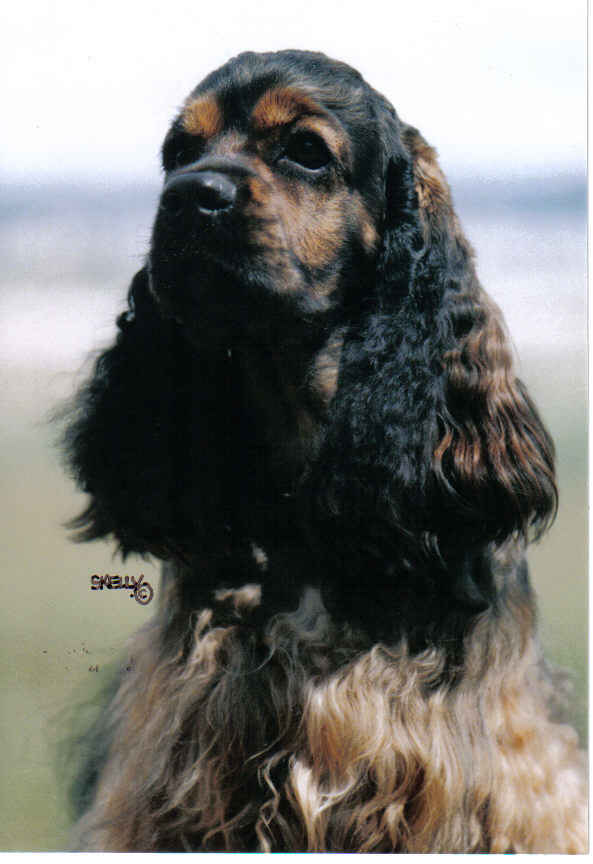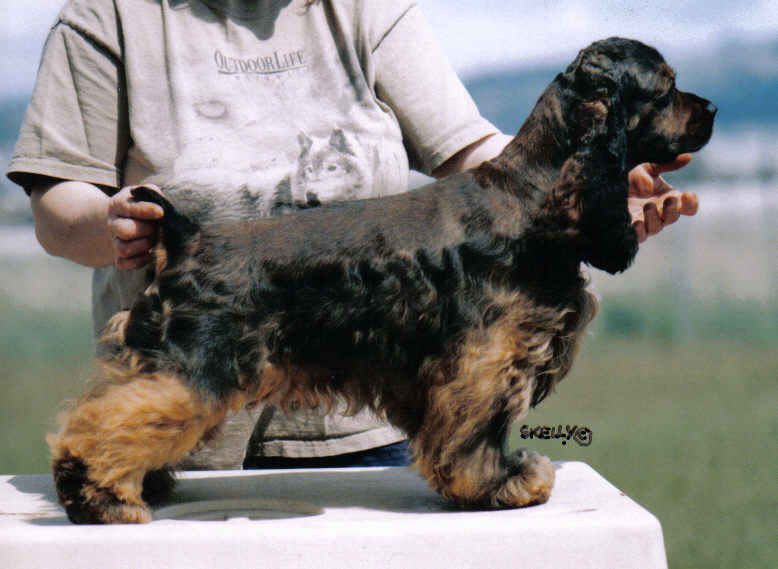 Charann's Lady Lidia (Lilly) (Spayed)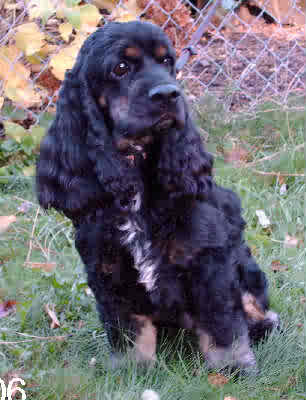 Lilly was returned back to me as a 20 month old.Her owner couldn't housebreak her due to long hours at work.Lilly is such a sweet girl she just need someone home more often.She is now housebroken and sleeps on my bed with the rest of her cocker family.


Charann's Tanner Man (Tanner, Sable Cocker~ Banjo puppy) (Neuterd)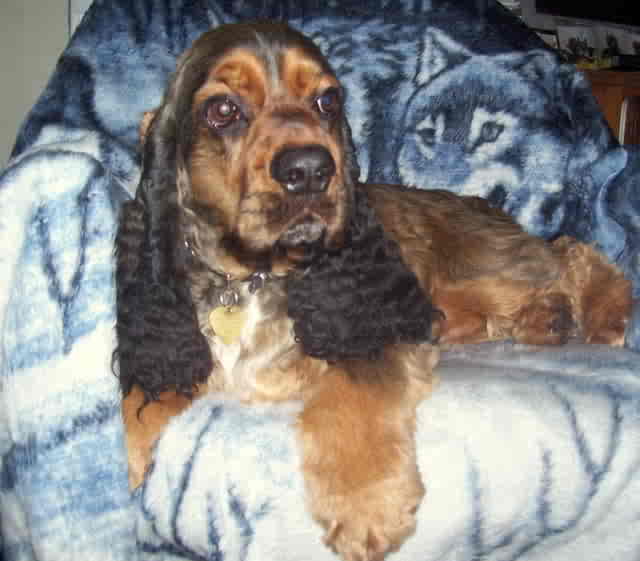 Charann's Leo Man (Lou,Choc Sable Cocker~) (Neuterd)
Lou was rescued from a shelter after a friend's x husband had the dog for a year after i told her that he couldn't have him.Iam sooooooo happy to have Lou back home and Lou is happy too.


Fanci my bengal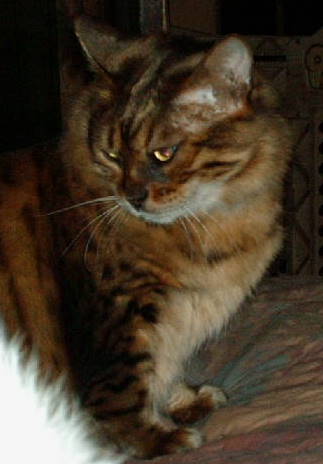 Sealya my rescue kitty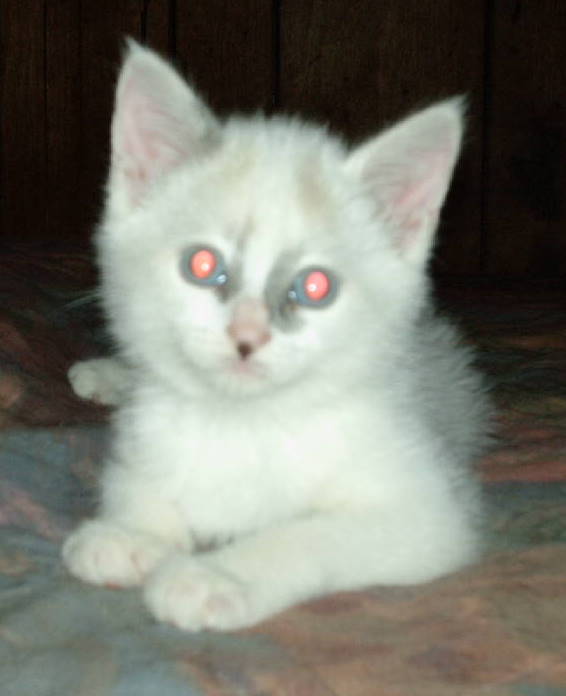 Chablis (6/8/91 to 6/29/05)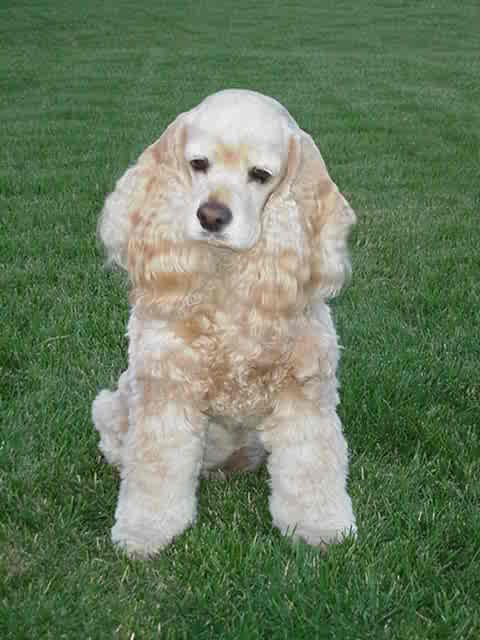 Krystle (Black), Amber (Left) Champagne, (Right)
Waiting at The Bridge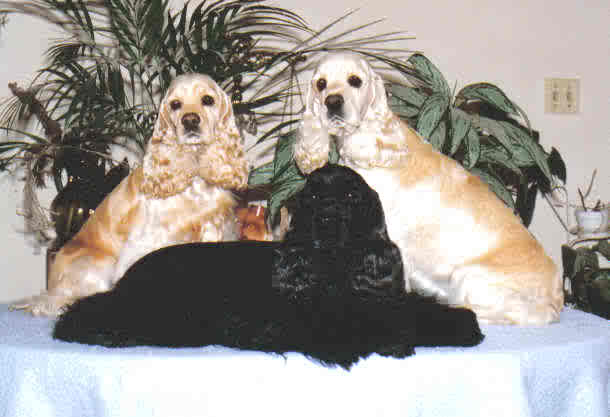 Chablis (Left), Keli, Maggie (Right)
Waiting at The Bridge